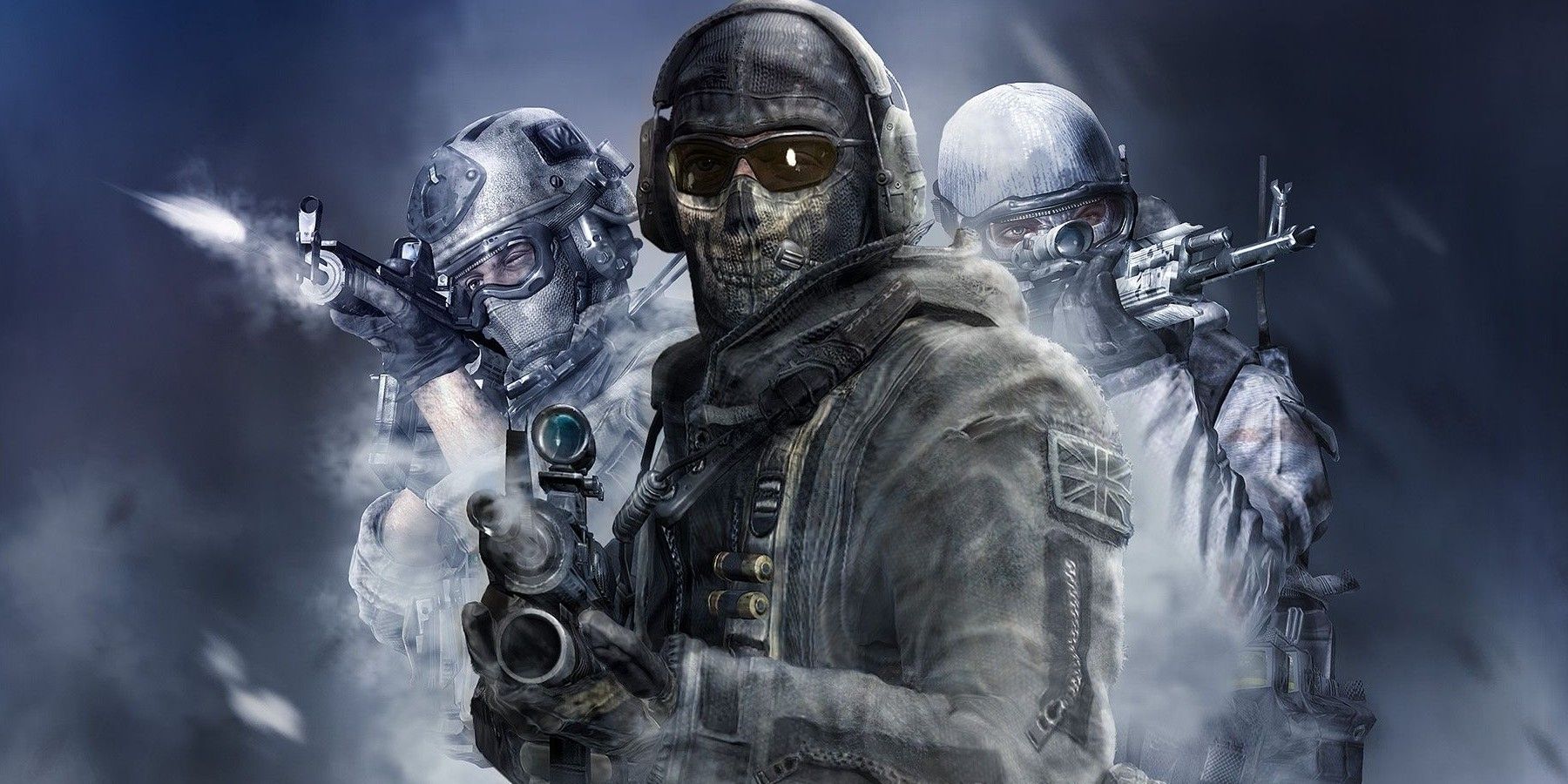 Call of Duty: Modern Warfare 2 has just been released, but information tidbits about the missions and characters to grace the latest installment of the Modern Warfare series generated a healthy amount of fan interaction prior to launch. Things are looking promising for Call of Duty: Modern Warfare 2 so far, although there is always room for improvement. The game introduces some interesting characters to the franchise while keeping most fan favorites, and a number of its missions including "Ghost Team" and "Recon by Fire" appear to pay homage to a few seen in older entries.
GAMERANT VIDEO OF THE DAY
Ghost Team, set in modern-day Las Almas, Mexico, is the penultimate mission in the single-player campaign for Call of Duty: Modern Warfare 2. Players follow Soap, Gaz, and the rest of the JTF – Ghost Team as they chase Graves in a bid to help the Vaqueros regain control of their headquarters. The JTF – Ghost Team is essentially a reboot of the Ghosts faction seen in Call of Duty: Ghosts from 2013, and Modern Warfare 2 does justice to their iconic skull masks that have become a symbol of the franchise. Spoilers for Call of Duty: Modern Warfare 2 ahead.
RELATED: Call of Duty: Modern Warfare 2's Massive Launch Weapon Count is a Great Sign For The Future
What Call of Duty: Ghosts Brought to the Tabl
Call of Duty: Ghosts was set in Santa Monica and San Diego, a much-needed change from the mainstream Russian or Middle Eastern cities found in the rest of the Modern Warfare titles. Santa Monica was under siege, with San Diego already a wasteland; a shadow of its former glory.
Players were treated to a variety of adrenaline-rushing scenes, from rappelling down skyscrapers to flying helicopters and even experiencing live combat in space. However, even this innovation was not immune to problems plaguing the Call of Duty franchise, such as the lack of proper plot progression during frontline battles. Despite the new perspective Call of Duty: Ghosts brought to fans, it is considered one of the worst games in the series as a result.
Call of Duty: Modern Warfare 2's Ghost Team Rundown
Players start Modern Warfare 2's Ghost Team mission in the tunnels leading to a facility where the team's target, Graves, is based. Several booby traps lie scattered around the tunnel, so players have to exercise caution, using a smoke bomb to find these traps and deactivate them via big red squares on the walls before continuing on their journey. For much of the initial part of the mission, players will repeat this process while occasionally killing off some guards, until they reach a ladder taking them back to ground level.
​​​​​Once back on ground level, players have to hijack an Apache Helicopter. They will need to get rid of the Shadows assigned to guard the vehicle, and once the helicopter has been hijacked, players will assume control of Ghost's team to mark objects for the helicopter to destroy. Next, the mission heads toward the Tower, with enemies stationed in a nearby building. Instead of going Rambo and taking on these soldiers one by one, players can use a Spotter to blow up some tanker trucks, killing multiple enemies at once.
RELATED: Call of Duty: Modern Warfare 3 Should Explore More of Price and Laswell's Relationship
Players use the Spotter to get into the main housing after crashing an antenna into it, and it gets used again to blow up a tank blocking the headquarters. The next phase of the mission has the objective of rescuing Valeria, which begins by taking the Ghost Team on sneaking mission into a hangar, hiding behind military tanks and trucks while moving.
The final stage of the mission leads players on a race against time to get to Graves through intense firefights that clear the floors of the headquarters. Graves is waiting for players in a tank in the training area, and they will have to find C4 charges to blow it up while watching for any sneak attacks by Shadows. The Ghost Team mission ends with the detonation of the C4 charges, killing Graves in the process.
Ghost Team Has Some Similarities of Call of Duty: Ghosts
The fast pace of firefights and heart-pounding stealth sections are common themes shared by "Ghost Team" and Call of Duty: Ghosts, and on top of that both the game and this mission share an element of betrayal. In the first mission of Call of Duty: Modern Warfare 2, Graves helps Laswell, Ghost, and Shepherd eliminate General Ghorbrani, even becoming a playable character for a short while. This shows that Graves is on the side of TF141 before things go awry, and he betrays them in "Alone" before attempting to kill Soap during "Ghost Team."
Call of Duty: Ghosts had Commander Rorke as the main antagonist, although he was formerly a member of the Ghosts. He gets brainwashed upon being captured and winds up killing Elias – the leader of the Ghosts. Since Ghosts didn't have a strong showing at the time, "Ghost Team" didn't pull too much, but the nod to this older Call of Duty title is clear. The mission presents a fun option for fans to explore life as one of the Special Forces, equipped with the latest technological advancements and mission enhancements, so hopefully future entries take similar cues.
Call of Duty: Modern Warfare 2 is available on PC, PS4, PS5, Xbox One, and Xbox Series X/S.
MORE: Call of Duty: Modern Warfare 2 Lacking Gunfight at Launch is Disappointing, but Not Surprising