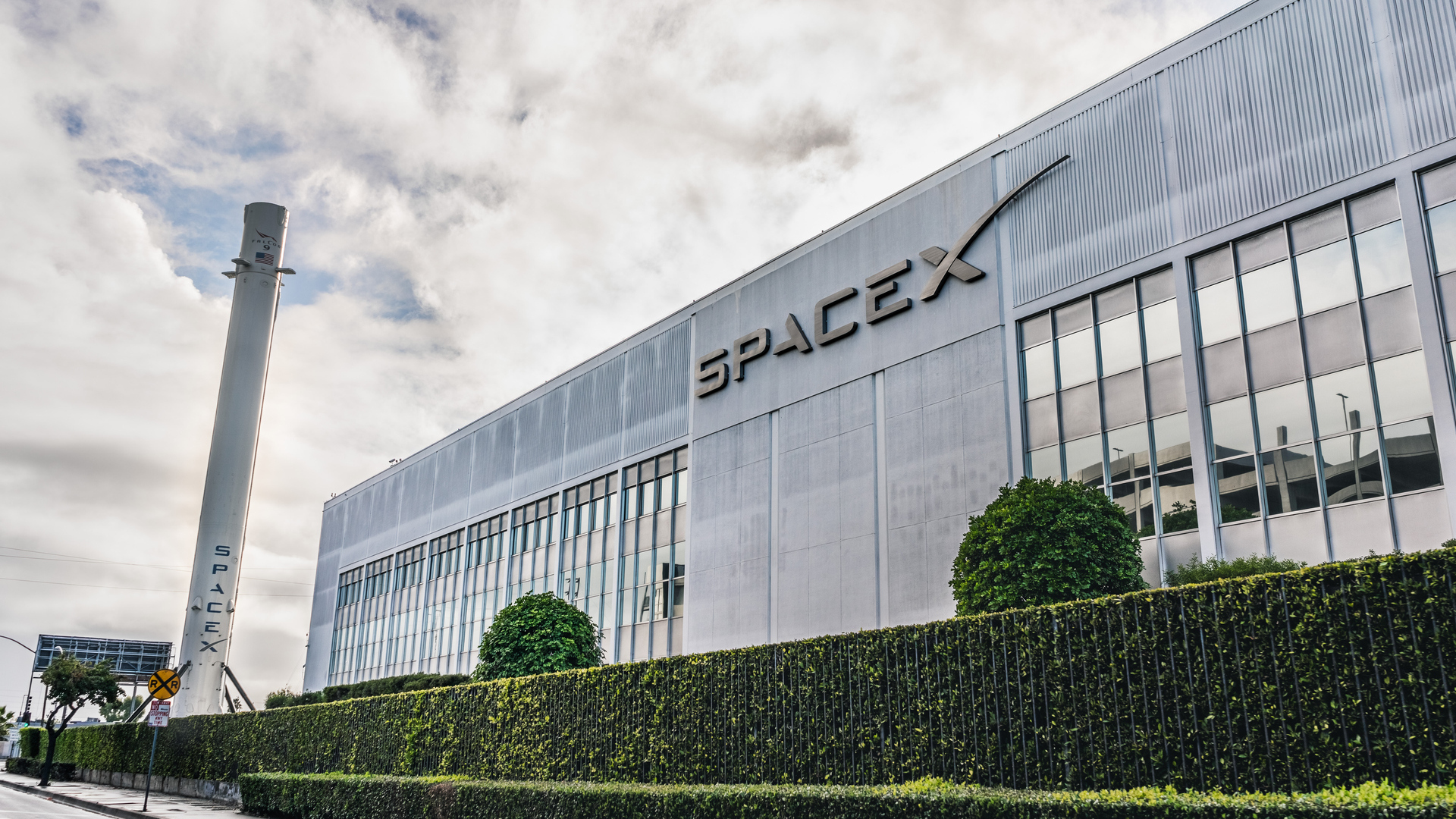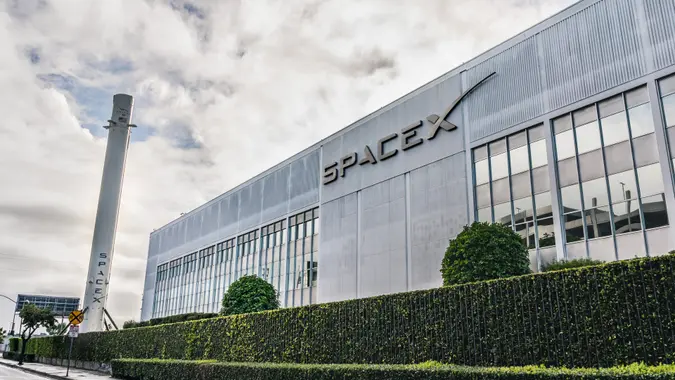 Sundry Photography / Getty Images
Human beings have always looked to the stars. The expanse of space isn't just difficult to fathom, it's impossible. The observable universe is 46 billion lightyears in any direction and it's filled with stars, planets and out-of-this-world views.
Read: 5 Things You Must Do When Your Savings Reach $50,000
With so much interest in space in general, it's not surprising to find that many people want to invest in related companies. 
SpaceX, the brainchild of famed entrepreneur and eccentric billionaire Elon Musk, is one such company. But what exactly is SpaceX? Can anyone invest in the company? And how do potential investors buy shares?   
What Is SpaceX?
SpaceX is the space exploration company Elon Musk started in 2002, but the company's activities go far further than space exploration. Some of SpaceX's most impressive activities include:
Satellite Internet. SpaceX is the parent company of Starlink, the world's fastest satellite internet provider. Starlink is on a mission to bring high-quality, affordable internet services to consumers in rural areas in the United States and worldwide. The company offers higher speeds than other providers with a network of low-Earth orbit satellites. Services start at $110 per month after a one-time $599 equipment fee.
Commercial Space Travel. SpaceX has been working for years to commercialize the space travel industry. If Musk and his company have their way, you'll be able to purchase a ticket to outer space similarly to ordering an airline ticket. In fact, the company has already signed up its first space tourist.
Space Exploration. Finally, SpaceX regularly launches missions into space to further explore and understand the universe around planet Earth.   
Can Anyone Invest in SpaceX?
SpaceX is a private company, which means it can be difficult to invest in. One of the challenges associated with investing in SpaceX is that the Securities and Exchange Commission requires investors to attain accreditation for access. This means you must:
Have a net worth of $1 million or more, excluding the value of your primary residences. 
Earn at least $200,000 per year as a single individual or $300,000 per year with a spouse. 
Be a licensed investment professional, series 7, 65 or 82, be a partner or owner of a private company selling shares, be a family client or family office or have knowledgeable fund employees for private fund investments. 
Although these criteria might be difficult for many to meet, it's not impossible. Nonetheless, due to the accreditation requirement, most investors in the United States will not qualify to invest in SpaceX. Those who do qualify may find more challenges as they attempt to make their investments. 
Can You Buy Shares of SpaceX?
Because SpaceX is a private company, it may be more challenging to invest in than to make investments in a publicly traded company, but it's possible. Here's how to invest in SpaceX:
Find Available Shares. One of the difficulties you'll face when buying SpaceX shares is finding available shares to buy. One way to do so is to look at equity crowdfunding websites. One such website that seems to have SpaceX shares available is EquityZen, though the company's listing for SpaceX doesn't say how many SpaceX shares are available, or even if there are any. The website also doesn't tell you how much money the minimum investment is or how much it costs per share to invest in the company. 
Sign Up. To take advantage of equity crowdfunding services, you need to sign up. On EquityZen, that process is relatively simple. Click the "Request Access" button on the company's SpaceX listing and answer the questions that pop up as honestly as possible. 
Negotiate. Suppose EquityZen approves your request for access to the company. In that case, you will likely have the ability to negotiate what you believe to be a fair valuation for the amount of money you plan on investing in SpaceX. 
Funding. Finally, once all parties agree on valuation and investment size, you fund the investment and purchase shares of SpaceX. 
Final Take
SpaceX's standing as a private company makes it difficult to invest in, but it's not impossible. If you're an accredited investor and are interested in buying SpaceX stock, follow the steps above to get started. If you're not an accredited investor but want to invest in the space sector, consider publicly traded options like Lockheed Martin or Virgin Galactic. 
SpaceX Investing FAQ
Space is mysterious, which likely plays a major role in why people often look to the cosmos. It only makes sense you'll have questions when investing in such a mysterious sector. Find the answers to some of the most common questions about investing in SpaceX below.
How much does it cost to buy SpaceX?

SpaceX is a privately held company, so it's difficult to say how much it would cost to purchase a share of the company. Nonetheless, fundraisers are public knowledge and they shed light on the valuation investors have placed on a company. SpaceX's most recent investment rounds, in May and August, revealed that investors of the company valued it at $127 billion.

Which mutual funds invest in SpaceX?

Public-facing mutual funds don't invest in SpaceX because it's a private company. However, investors can invest in space-centric funds like:

-ARK Space Exploration & Innovation ETF (ARKX)
-Direxion Daily Aerospace & Defense Bull 3X Shares (DFEN)
-iShares U.S. Aerospace & Defense ETF (ITA)
-Procure Space ETF (UFO)
-SPDR S&P Aerospace & Defense ETF (XAR)
-SPDR S&P Kensho Final Frontiers ETF (ROKT)

How much does a share of SpaceX cost?

It's impossible to determine what the price per share of SpaceX would be because it's a private company and that's not public information. However, the company reportedly made shares available in an employee tender for $70 each.
Information is accurate as of Nov. 3, 2022. 
Our in-house research team and on-site financial experts work together to create content that's accurate, impartial, and up to date. We fact-check every single statistic, quote and fact using trusted primary resources to make sure the information we provide is correct. You can learn more about GOBankingRates' processes and standards in our editorial policy.