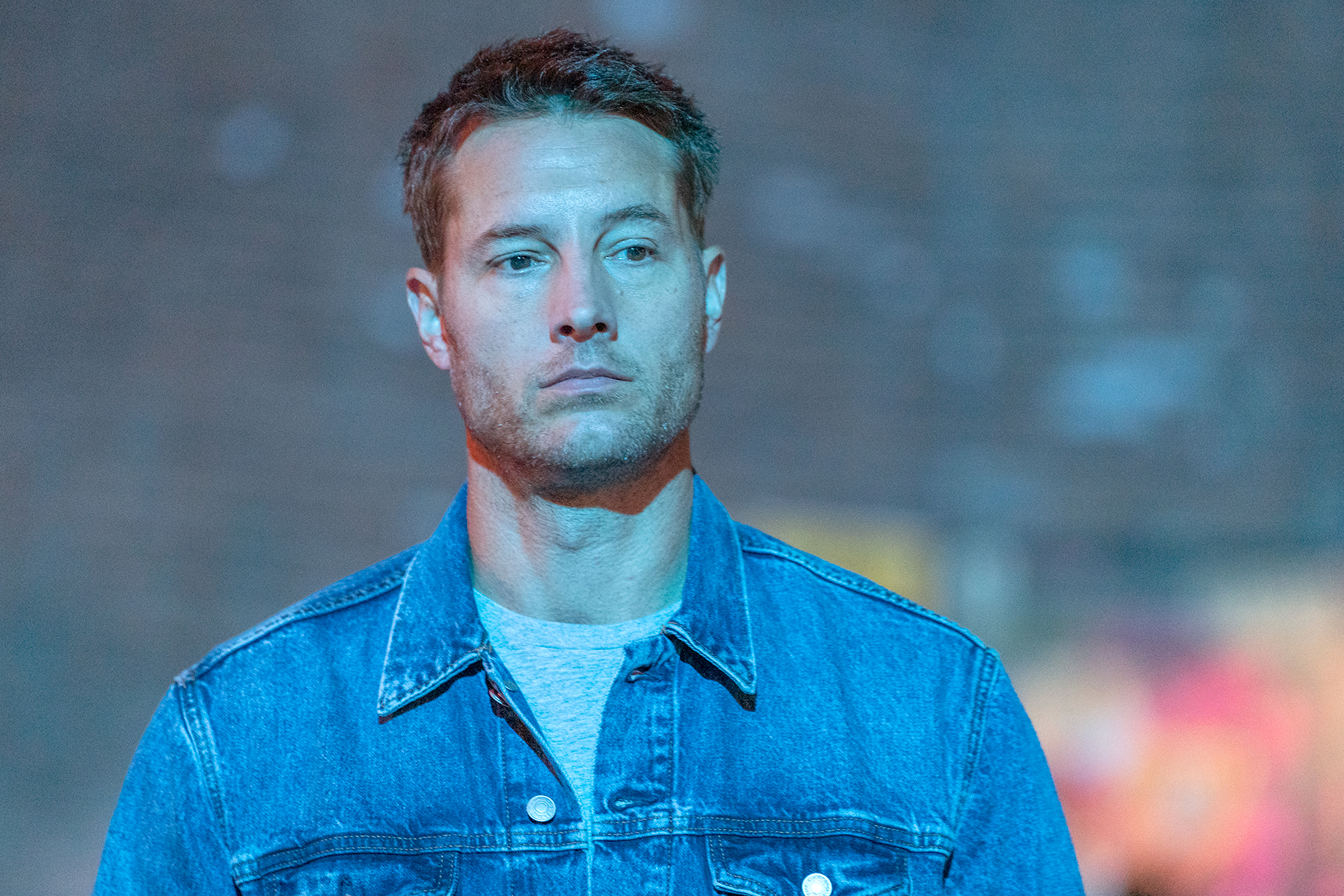 Quantum Leap Season 1, Episode 4 (titled "A Decent Proposal") brought familiar faces to the screen, including This Is Us actor Justin Hartley and his wife, Sofia Pernas. This time around, Ben (Raymond Lee) leaps into the bounty hunter Eva Sandoval as she navigates bringing a cartel criminal to justice while arriving at a crossroads in her love life with her boyfriend and work partner Jake, (Justin Hartley).
In a recent interview, Caitlin Bassett (Addison Augustine) opened up about how much fun it was to work with Hartley and Pernas on such a unique episode. 
Related: 5 Shows and Movies to Watch If You Miss Justin Hartley on This Is Us
"Justin and Sofia could not be more fun to be around," Bassett told NBC's Mark Barger. "They're the happiest, most fun-loving couple I've ever met; they would not stop laughing the entire time cameras were rolling, [and] I think Episode 4 is really fun. Because not only do you have just a great guest cast, but the episode itself is a different type of Quantum Leap. And I love that we can play with those."
Here are the most memorable Justin Hartley moments from Quantum Leap Episode 104.
Jake proposes to Eva
As Ben experiences his first leaping mission as a woman, he finds himself in a tough situation after Jake surprises him with a proposal. Unfortunately, Ben doesn't feel right accepting the proposal on Eva's behalf, which leaves Hartley's character feeling the pain of rejection. 
Jake and Ben try to rescue Tammy Jean
Ben and Addison (Caitlin Bassett) realize they're helping Tammy Jean (Sofia Pernas), a Texas transplant who appears to have skipped a court hearing for unpaid parking tickets. After they show up at Tammy's apartment, Jake soon realizes Tammy may be in danger because of her boyfriend's drug dealing. 
They find out the truth about Tammy
As Jake licks his wounds and tries to figure out why Eva shot down his proposal, Tammy escapes their custody. After hunting her down, they realize the truth: Tammy is actually a woman named Carla, leader of the infamous drug cartel La Serpiente. Thanks to Hartley's character stealing a part from the cartel's car, Carla's gang can't pursue them. 
Related: A Breakdown of the Cast of the New Quantum Leap
The showdown at the train station
Fed up with Ben's inability to explain the rejected proposal, Jake makes an emotional exit. It's Addison and Ben's last-ditch effort to apprehend Carla before she skips town. When Jakes shows up, realizing he can't let Eva go, Carla springs into action and takes him hostage. Fortunately, Jake and Ben are able to think on their feet and turn things around. 
Watch Quantum Leap Mondays at 10/9c on NBC and next day on Peacock.  
NBC Insider is your all-access pass to some of your favorite NBC shows. Go behind-the-scenes, stay on top of breaking news, hang with the stars, and much more.