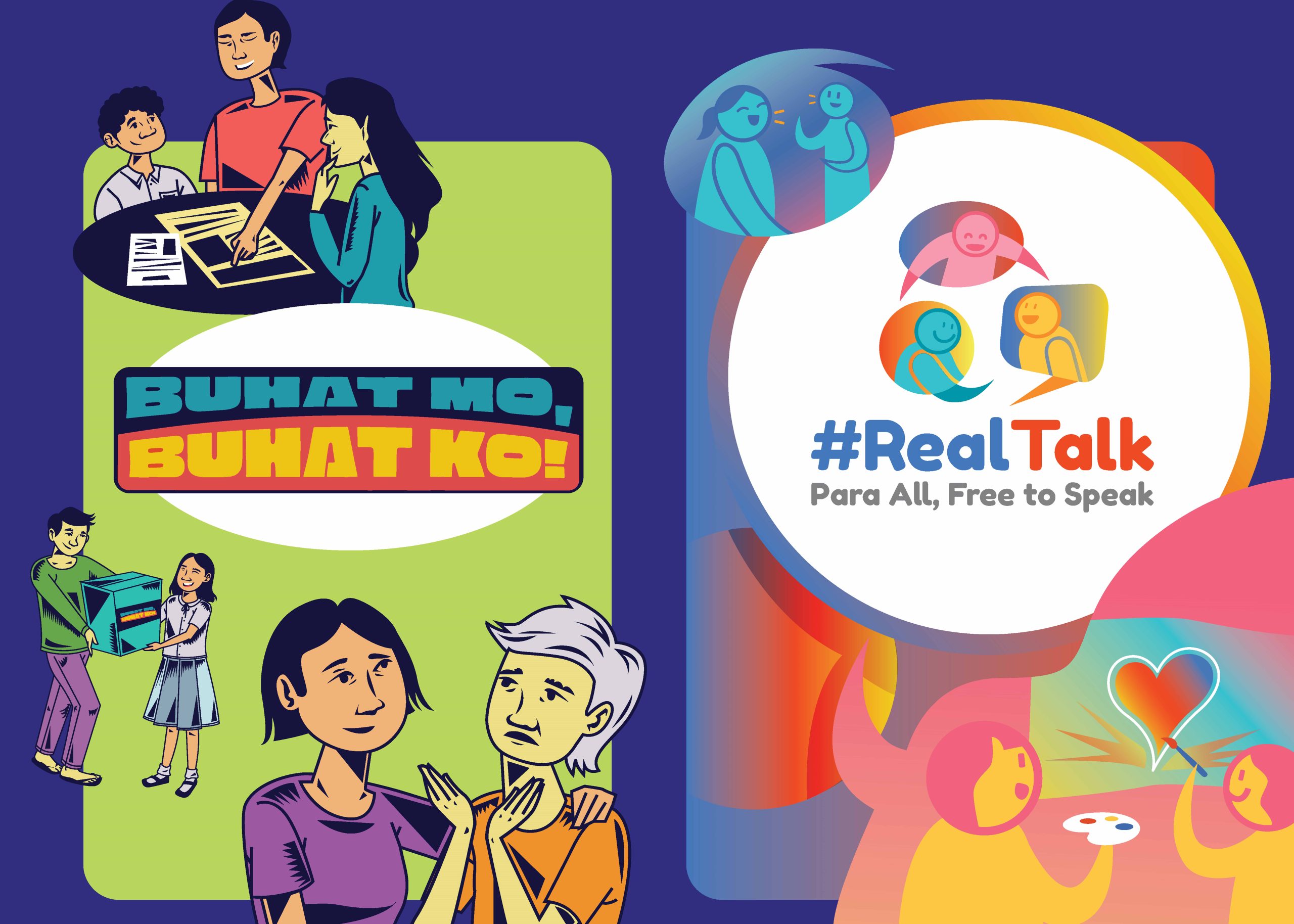 The Philippine Alliance for Human Rights Advocates (PAHRA) launched on November 11 two campaigns that will encourage young people to increase their engagement in upholding the human rights of individuals and communities through creativity and collaboration.
The goal of the "Buhat Mo, Buhat Ko" and "Real Talk" campaigns is to inspire hope and spread a contagious vibe among target communities "that helping others achieve or preserve their rights is cool," said the group.
The "Buhat Mo, Buhat Ko" campaign will be a collaborative effort to identify a problem, and jointly create solutions.
"A community is ravaged by a typhoon? Why not mount a donation drive or put up a community pantry to help the affected? Do orphans of drug war victims need help with their education? Why not set up a mobile library and pitch in on tutoring the children?" it said.
"No human right is upheld if not all human rights are upheld. Helping out is cool, keri natin ang lahat ng problema, basta ambag-ambag," said PAHRA.
The "Real Talk" campaign aims to battle misinformation and disinformation about human rights, which is a tall order in this political and social climate.
"We give the power – and the platform – to the young people (and feeling young): Express your thoughts and feelings in a safe space," it said.
It can be TikTok videos about correcting historical untruths, a photo essay of victims of human rights violations, a spoken word piece or short story about causes and advocacies closest to your heart, or even a poster on our entitlements under Philippine laws.
Like the "Buhat Mo, Buhat Ko" campaign, PAHRA will provide kits, materials, and other assistance for the "Real Talk" campaign. The best entries will be provided and will have their work shown in an exhibit.
For more information, write to [email protected]
© Copyright LiCAS.news. All rights reserved. Republication of this article without express permission from LiCAS.news is strictly prohibited. For republication rights, please contact us at: [email protected]