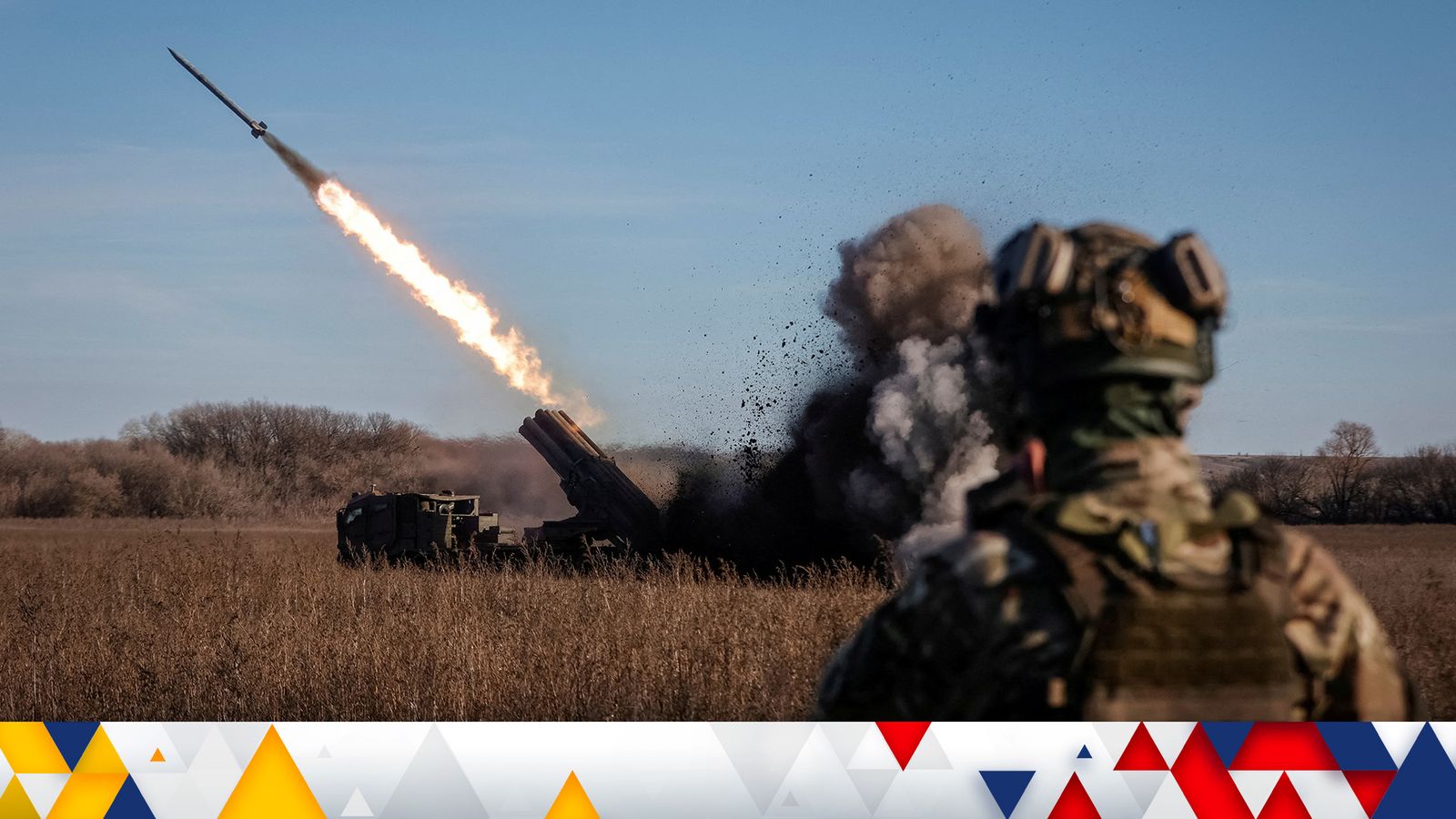 Germany says it will support Ukraine until it defeats Russia – despite ex-PM's claims it once wanted Kyiv to 'fold'
Chancellor Olaf Scholz has reaffirmed his support for Ukraine, saying his country will support Kyiv until it wins the war. 
"We'll continue to support Ukraine as much as necessary: economically, financially, humanitarian, through the reconstruction of the destroyed energy infrastructure, as well as with weapons," he said at the Berlin Security Conference. 
He asserted that Russia cannot and will not win. 
The comments contradict claims from former British prime minister Boris Johnson, who said this month that Germany had once favoured a quick Ukrainian defeat over a lengthy war. 
"The German view was at one stage that if it were going to happen, which would be a disaster, then it would be better for the whole thing to be over quickly and for Ukraine to fold," he claimed, citing "all sorts of sound economic reasons" for that approach.
"I couldn't support that, I thought that was a disastrous way of looking at it. But I can understand why they thought and felt as they did," Mr Johnson said.
The former prime minister's comments were backed up by the former Ukrainian ambassador to Germany, who said German politicians told him it was pointless to provide help to Ukraine as they expected it to be defeated within three days. 
Andriy Melnyk claimed on Twitter in March: "On 14 February we were warning German politicians: 'Kyiv may be bombed in the coming days! We urgently need 12 thousand anti-tank rockets from Germany.' In response: just mockery. So sad. So furious."
Germany has furiously denied the claims by Mr Johnson. 
"We know that the very entertaining former prime minister always has a unique relationship with the truth; this case is no exception," a spokesperson for Mr Scholz said.